Roswell - Police Officer
---
Job Announcement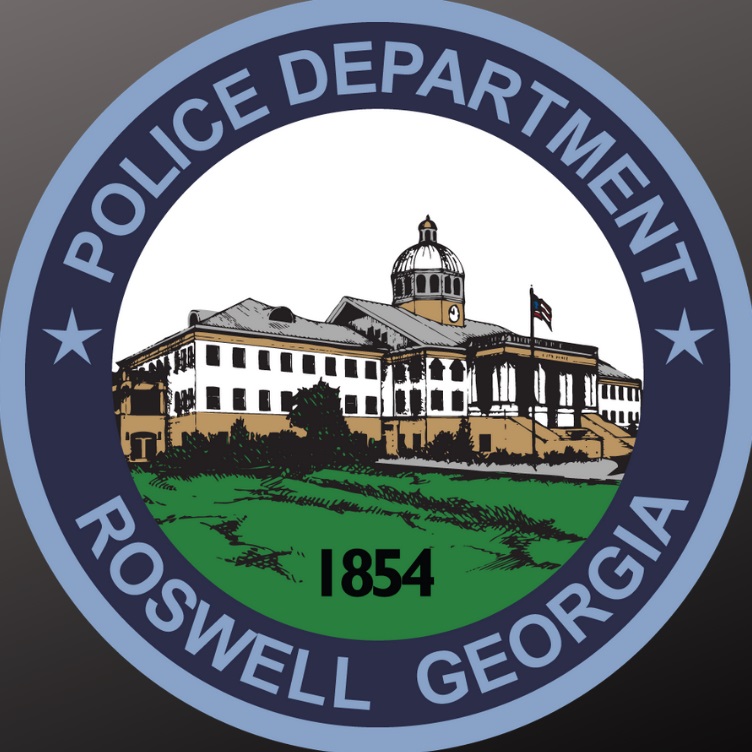 Roswell Police Department
NOW HIRING
Type: Non-Certified & Certified, Police Officer I
Salary: $58,553 - $71,635 annually
$3,000 or $4,000 signing bonus dependent upon certification
Deadline: Open till filled
Location: Roswell, GA
---
Department Description:
The Roswell Police Department serves and protects citizens and visitors within the city. Roswell is located 20 miles north of Atlanta. The 200 employee department serves a population of almost 100,000 and 41.95 square miles of property.
Our standards are high, but the rewards are great. We are an internationally accredited agency that fosters a culture of leadership and empowerment, utilizing every officer's strengths and creating an environment where teamwork and career development meet for the benefit of the citizens we serve. Our Career Development Program assists officers in meeting their individual career goals as well as advancing up the chain of command among its many units including Uniform Patrol, K9, Criminal Investigations, Traffic Enforcement, Crime Suppression, Narcotics, Community Relations, Honor Guard, DUI Task Force, Bike Patrol, a multi-jurisdictional SWAT team, and federal task force positions such as HIDTA and DEA.
PURPOSE OF CLASSIFICATION
The purpose of this classification is to protect lives, property and rights of the public; enforce statutory law and municipal ordinances, respond to emergency/non-emergency situations, and investigate criminal activity. Position may also perform tasks relating to a special function or division as assigned.
The following duties are normal for this position. The omission of specific statements of the duties does not exclude them from the classification if the work is similar, related, or a logical assignment for this classification. Other duties may be required and assigned.
Patrols designated areas via motor vehicle, bicycle, all-terrain vehicle, or on foot to detect and deter criminal activity and traffic violations; inspects doors, windows, and premises of residential/commercial buildings/properties to ensure security or to detect suspicious conditions; responds to active alarms at residences, businesses, and industries; checks suspicious vehicles, persons, or situations; investigates and reports public safety issues such as roadway hazards, malfunctioning traffic signals, damaged street signs, or other problems; investigates and reports non-criminal offenses such as non-criminal damage to property for civil reporting purposes; maintains high visibility in the community.
Enforces all applicable codes, ordinances, laws and regulations (including traffic, criminal and civil) in order to protect life and property, prevent crime, and promote security. Responds to calls relayed by dispatchers, including domestic disputes, abuse, assaults, rape, burglaries, thefts, fatalities, abduction, lost/missing persons, search/rescue operations, traffic accidents, property damage, alarms, bomb threats, natural disasters, public service duties, stranded motorists, or other problem situations.
Prevents/discovers commission of crime; issues citations; pursues fleeing suspects; apprehends, arrests, and processes criminals, fugitives and offenders; conducts searches of suspects or arrestees; develops informants to provide information in criminal investigations. Conducts preliminary investigations of complaints or incidents; interviews victims, complainants and witnesses and records statements; secures crime scenes, processes crime scenes for basic evidence, and protects integrity of evidence; gathers information and evidence, and makes photographic records of scenes; places evidence into custodial control; sends evidence to crime laboratory as appropriate, such as blood evidence in DUI cases; prepares detailed reports and sketches.
Performs rescue functions at accidents, emergencies, and disasters, which may include lifting, dragging or carrying people away from dangerous situations, securing/evacuating people from particular areas, administering CPR or first aid, or extinguishing small fires.
Enforces vehicle operating laws, parking laws, and DUI laws; conducts field sobriety tests; uses visual observation and radar/laser speed detection units to enforce speed laws.
Police Officer I
Responds to traffic accidents/complaints; investigates collisions/accidents involving fatalities, personal injuries, and hit-and-run drivers; measures accident scenes and makes drawings of accidents; reviews evidence, reconstructs accidents, and makes recommendations; investigates traffic hazards; coordinates removal of debris or other hazards from roadways.
Provides traffic control, crowd control, police protection, or security escorts for accident scenes, malfunctioning traffic signals, school crossings, funerals, businesses, sporting events, dignitary visits, special events, or other situations as appropriate.
Transports arrestees, mental patients, members of the general public, or other individuals as required.
Requests status reports for driver's license, driver's histories, criminal histories, or other information from state/national (GCIC/NCIC) criminal information computer database. Participates in court activities; responds to court subpoenas; assists in preparing case files and evidence for court presentation; testifies and presents evidence during court.
Provides assistance or backup support to other officers, emergency medical providers, fire department personnel, state/federal law enforcement agencies, other law enforcement agencies, or other public service agencies; provides emergency response on a twenty-four hour basis as needed.
Processes various paperwork pertaining to course of duty; reviews reports and documentation completed/submitted by assigned personnel; coordinates delivery of inter-organizational mail to other City departments; serves arrest warrants, search warrants, subpoenas, or other documentation.
Performs public service duties; provides general assistance to the public, such as providing directions, changing fire alarm batteries, inspecting properties, assisting stranded motorists, or completing VIN/tag inspections; provides general information pertaining to safety, juvenile problems, civil/criminal matters, legal assistance, ordinances, or other issues; assists visitors with filing police reports or obtaining copies of reports.
Operates a variety of standard and specialized machinery, equipment, and tools associated with law enforcement, which may include a police vehicle, standard/emergency vehicles, wave runner, all terrain vehicle, firearms, chemical weapons, emergency equipment, radar/laser equipment, mobile radar trailer, alcohol testing equipment, drug testing kits, processing kits, noise meter, handcuffs, restraining devices, baton, flashlight, fire extinguisher, measuring devices, photographic equipment, tape recorder, radio/communications equipment, Kevlar vest, gas mask, helmet, safety equipment, firearms training systems, telephone, hand tools, or general office equipment.
MINIMUM REQUIREMENTS
HS diploma or GED equivalent.

Must be a US Citizen

Must be at least 21 years of age

Ability to perform physical tasks

Must satisfy requirements stated in the Official Code of Georgia, Annotated (OCGA) 35-8-8.
BENEFITS
Signing bonus of $4,000 for certified and $3,000 for non-certified
Take home car program

E.O.T. process which allows for eligible officers to bypass the academy and obtain a GA peace officer certification e.g., out-of-state officers, military police, Federal peace officers, etc.
Pay incentive for college degrees & years of experience
Medical, Dental, Vision, & Life insurance

Voluntary 457 / 401a compensation retirement plan

Soft benefits
The City of Roswell is an Equal Opportunity Employer. In compliance with the Americans with Disabilities Act, the City will provide reasonable accommodations to qualified individuals with disabilities and encourages both prospective and current employees to discuss potential accommodations with the employer.
Please direct questions regarding this position to cirving@roswellgov.com
Jobs close at 11:59 PM (Eastern) on the deadline date specified, or when the position capacity has been met, or unless otherwise specified in the announcement. If the deadline date is not specified in the announcement, the agency has sole discretion on setting the deadline and jobs may close without notice. It is the applicant's responsibility to thoroughly read and understand the deadline requirements and capacity limits as outlined by the agency.

Applicants are responsible for checking their email and logging into their PoliceApp, PublicSafetyApp, FireFighterApp or EmployementApp account to monitor for emails, scheduling and process updates.
Login & Apply Now