Howard County - Entry Level Police Officer
---
Job Announcement
You may only apply once within a sixth-month period per Academy class. If you previously applied within the last six months, you are not eligible to re-apply until six months from that date unless a new Academy hiring cycle begins. Contact recruitment@howardcountymd.gov with questions.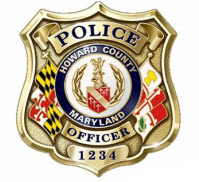 HOWARD COUNTY POLICE DEPARTMENT
Now Testing for Entry-Level Police Officer
~ $10,000 HIRING BONUS ~
The Howard County Police Department is a nationally accredited agency of more than 700 employees, sworn and civilian, dedicated to creating a better quality of life for the citizens of Howard County. It is the mission of the Howard County Police Department to provide a secure environment for the citizens of Howard County by protecting life and property, reducing the opportunity for crime and disorder, enforcing the law, assisting victims and providing other police-related services as required by the community in a manner consistent with the values of a free society. HCPD embraces the historic tradition that the police are the public and the public are the police. We are committed to resolving problems collaboratively through a partnership between the department and our community.
Our officers demonstrate the highest standards and are guided by the agency's values: Integrity, Pride and Community.
Integrity: The department and its personnel can only succeed in their mission if we maintain our integrity. Our authority to deprive people of their life, freedom and property comes from the trust bestowed upon us. Once this trust is broken, by an individual or by the department, our actions are rightfully called into question. The department and its employees must hold themselves to a standard that is beyond reproach.
Pride: The department is a proud institution and works to develop this pride in its sworn, civilian and volunteer personnel. We are proud of our rich tradition of providing quality police services to the residents and visitors of Howard County. We are proud to be a part of a noble profession that is called upon to maintain order in a free society. We are proud of the real partnerships we have with the people we serve. We are proud of the highly motivated, highly trained, and highly respected personnel we have.
Community: The cornerstone of this department is the relationship we have with the community we serve. Our ability to be effective in carrying out our mission is based on the credibility we have with the community. Understanding that we are a part of, and not separate from, the community is critical. Although we are granted full-time responsibility for policing the community, we cannot do it without the approval and cooperation of the public. The department strives to enhance this relationship in several ways: by ensuring that each police contact is carried out fairly and with respect; by seeking input from the public on our programs, procedures and priorities; and by being active in community programs and charities.
If you are interested in joining one of the most progressive police departments in the country, you must submit an online application and successfully complete a written exam, physical agility test, personal history questionnaire, oral interview, polygraph examination, background investigation, psychological screening, and medical examination.
The following test dates are currently available for Academy Class 49 (2024). All test times include the written test and physical agility test:
| | | | | | | |
| --- | --- | --- | --- | --- | --- | --- |
| Oct 16 | | | 1 PM | | | |
| Oct 21 | | | 9 AM | Fast | Track | Hiring |
| Nov 15 | | | 1 PM | | | |
| Nov 18 | | | 9 AM | | | |
| Dec 6 | | | 1 PM | | | |
| Dec 16 | | | 9 AM | | | |
Doors open one hour prior to testing. NO ONE will be permitted to enter beyond the start time.
Applicants must register online.
Bring a valid Photo ID to the testing site.
A completed physician's authorization form is required to participate in the physical agility testing.
All testing is held at the James N. Robey Public Safety Training Center, 2200 Scott Wheeler Drive, Marriottsville, MD 21104.
In case of inclement weather call 410-313-3200.
Minimum Qualifications
U.S. citizen
At least 21 years of age by the swearing-in ceremony
Possession of a High School diploma or GED (high school equivalency certificate) acceptable to the Maryland State Board of Education as described in the Maryland Police and Correctional Training Commission regulation
Possess a valid driver's license
Automatic Disqualifications
Felony convictions
Serious misdemeanor convictions, defined as any crime that would carry more than 1-year incarceration
Convicted or otherwise found guilty of selling, manufacturing, or distributing a controlled dangerous substance, narcotic drug, or marijuana
Illegally sold, produced, cultivated, distributed, or transported a controlled dangerous substance, narcotic drug, or marijuana
Illegally used a controlled dangerous substance, narcotic drug, or marijuana while employed to enforce federal, state, or local law by any government entity
Use of heroin, phencyclidine (PCP), or lysergic acid diethylamide (LSD)
CDS usage within three (3) years prior to the start of the academy (including marijuana)
CDS usage of no more than five (5) times lifetime or once since turning twenty-one (21) years of age (excluding marijuana)
DUI/DWI within the past five (5) years
More than three (3) current points on driver's license
Bad conduct or dishonorable discharge from the military
Visible tattoos on the head, neck, face, or hands

(w

aivers may be requested in writing for

visible tattoos, body art, or brands)

Visible, intentional, body mutilation, piercing, intentional branding or scarring
Salary/Benefits
Starting salary: $61,194
$10,000 hiring bonus
Health, dental and life insurance
Vacation, disability and personal leave
Retirement plan (50% of pay after 20 years of service; 75% of pay after 25 years of service; 80% of pay after 30 years of service)
All equipment and uniforms provided, including yearly shoe allowance
Free dry cleaning services
Take-home police vehicles for county residents
Up to $3,000 multi-lingual specialty pay (annually)
Night shift differential pay (6%)
Twelve hour permanent patrol shifts with four hours overtime each pay period
Three hour minimum overtime pay for off-duty court appearances
Specialty pay for many assignments outside of patrol
457b deferred compensation plan
Tuition reimbursement
Career development programs
Application Process
Application on PoliceApp:
Submit an electronic application. After review, if it is determined that you are eligible, you will receive an invitation to complete your PHQ.
Completion of a Personal History Questionnaire (PHQ):
Upon application approval, the PHQ booklet will be provided via a unique e-mail link with instructions. You will have ten days to complete and submit the PHQ booklet electronically. It is critical that you are thorough and honest when completing this booklet as all the information you provide will be verified during your polygraph exam and background investigation.
Written Test:
Registration through PoliceApp is required prior to arriving at the testing site.
The written test is scheduled and offered on an ongoing basis. You will have two hours to complete the written test. The score is valid for six months. If you do not pass the written test, you will be ineligible to take the test again for six months or until the next academy is selected.
Physical Agility Test:
You must first pass the written test before you are eligible to take the physical agility test. It is required that you bring the completed HCPD Physician's Authorization Form with you in order to complete the physical agility test. The physical agility test is comprised of three physical tests; sit-ups, push-ups, and a 1.5 mile run. Standards for each test are based on your age and gender, which are detailed on the Physician's Authorization Form. You are eligible to take the physical agility test as many times as it is offered within six months following your successful passing of the written test.
Oral Interview:
WE ARE OFFERING OPTIONAL ON-SITE INTERVIEWS FOLLOWING SUCCESSFUL COMPLETION OF THE PT TEST. The oral interview is conducted by a panel of Howard County Police Department employees. A series of questions will be asked of you concerning your experiences, abilities, and job awareness.
Polygraph Exam:
Upon successful completion of the oral interview, you will be scheduled for a polygraph examination. Your certified Polygraph Examiner will be in contact with you to provide information regarding the exam. You can expect the polygraph exam to last approximately three hours. You will receive an explanation of the polygraph equipment and exam procedures, and the examiner will review all test questions with you prior to the administration of tests.
Background Investigation:
If you are endorsed following the polygraph examination, your case file will be assigned to a Background Investigator. The Investigator will make contact with you and will conduct various records checks, verify education and work history, and contact all of your listed references: family members, neighbors, and employers. This portion of the hiring process takes an average of 4-6 weeks.
Psychological Exam:
If you are endorsed following the background investigation, you will be scheduled for a psychological examination. A trained and certified psychologist conducts the exam.
Pre-employment Medical Evaluation (this step follows a conditional final offer of employment):
If you are endorsed following your psychological examination, you will be scheduled for your medical evaluation. This exam is to evaluate medical abilities in order to safely perform the duties of a police officer.

Please direct questions regarding this position to recruitment@howardcountymd.gov
Jobs close at 11:59 PM (Eastern) on the deadline date specified, or when the position capacity has been met, or unless otherwise specified in the announcement. If the deadline date is not specified in the announcement, the agency has sole discretion on setting the deadline and jobs may close without notice. It is the applicant's responsibility to thoroughly read and understand the deadline requirements and capacity limits as outlined by the agency.

Applicants are responsible for checking their email and logging into their PoliceApp, PublicSafetyApp, FireFighterApp or EmployementApp account to monitor for emails, scheduling and process updates.
Login & Apply Now