Framingham - Police Officer
This job is currently closed. Please check our
Current Jobs
.
---
Job Announcement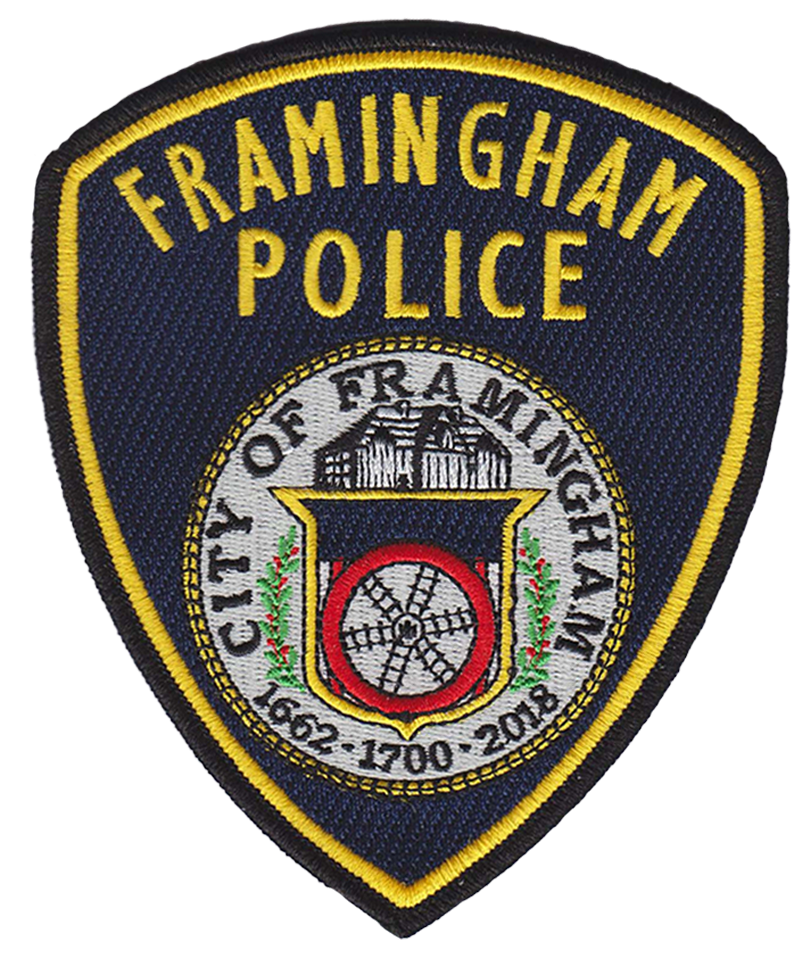 Framingham Police Department

Written Entry Exam: Saturday October 1, 2022

The City of Framingham has contracted with Police Exam Solutions, LLC, to administer a written examination and provide the best recruitment and pre-screening tools available for recruiting qualified candidates. Candidates are required to meet the minimum qualifications in order to take the entrance exam. The Framingham PD is committed to a recruitment and selection process necessary to attract high caliber candidates that is transparent, fundamentally fair and in compliance with the federal, state, and local law. The Department will strive to attract candidates from diverse backgrounds and cultures, and encourages minorities, women, and veterans to apply.

Thank you for your interest in the Framingham Police Department's upcoming law enforcement entry exam on Saturday, October 1, 2022 (Reg deadline is 9am on Sept. 28 th ). The in-person written exam will be held at the Joseph P. Regional Technical School, and facilitated by Police Exam Solutions (PES). See below for more exam logistics.
SALARY
Starting salary at $30.27/hour, $59,138.04/year, educational incentive available at 10% of base pay
for Associate's Degree, 20% for Bachelor's Degree, and 25% for Master's

MINIMUM QUALIFICATIONS
In order to take the entrance exam, a police officer candidate must:
Be a U.S. Citizen (Birth or naturalization);
Be at least 19 years of age on or before the date of the exam;
Possess a high school diploma or G.E.D certificate;
Possess or have the ability to obtain and maintain a valid Massachusetts driver's license;
Possess or have the ability to obtain and maintain an unrestricted Massachusetts Class A License to Carry a Firearm (LTC-A);
Not be a convicted felon, or have convictions from another jurisdiction that would be treated as a felony in the Commonwealth;
Not smoke and stay a non-smoker. Smoking of tobacco products is prohibited as outlined by G.L. c. 41 § 101A of the Massachusetts General Laws;
Be able to obtain CJIS certification; and
Meet all PES exam requirements necessary for your participation.

ADDITIONAL QUALIFICATIONS for ELIGIBILITY
The Selection Team will identify police officer candidates (using the highest test scores) who will proceed to the Physical Agility Test (PAT). The number of candidates moving to this stage will be determined by the Chief of Police depending on potential needs of the department.
Candidate must be 21 years of age to enter a police academy.
Police officer candidates who have passed both the entrance exam and the agility test will move forward in the process.
Candidate must pass background investigation.
Physical Agility Test (PAT)
The Police Officer Physical Agility Test is a demanding component of the testing process. While the PAT's have not yet been scheduled, it is strongly suggested that you train to develop your strength and endurance in order to pass this section of the process. The Department will use an agility test (such as the "New Cooper Age and Gender Base Standards for Law Enforcement") consistent with other Massachusetts Agencies.
PES Written Examination
You will be participating in a written exam specifically tailored for predicting candidate's best qualified for a career in law enforcement. Your exam was developed to measure the key skills, abilities and other characteristics required for job success. You will be allotted 2.5 hours to complete your exam.
Exam Specifics
Date: Saturday, October 1, 2022
Location: Joseph P. Keefe Regional Technical School
Address: 750 Winter St., Framingham, MA
Check-In: Begins at 8:15am. Doors close promptly at 9:00am.
No admittance after 9:00am, under any circumstances.
What to Bring to the Exam
Valid Photo ID
(2) No. 2 pencils – We recommend NOT using mechanical pencils
What not to Bring to the Exam
DO NOT BRING YOUR CELL PHONE AND/OR ANY SMART DEVICE. Anyone found possessing these items at the testing site, will immediately be disqualified and asked to leave the location.
PES Score Transfers
We are not accepting score transfers for the FPD process. If you are interested in applying to the FPD, you must register and sit for the exam on October 1st .
PES Score Reporting
PES will notify candidates via email when results are in. Typically, scores are released within (5) business days from the date of the exam. You can access your score via your policeapp.com portal.
Refunds and/or Exchanges
All fees paid are NON-REFUNDABLE under any circumstances. Policeapp.com and PES do not offer make-up exam sessions or returns for exam registration purchases. Your registration purchase is for that particular exam only and cannot be transferred to another exam.
Fee Waivers:
A waiver may be granted if an applicant demonstrates a need based upon financial hardship. To determine your eligibility, please fill out the Fee Waiver Application, and submit your request, along with the required supporting documentation to Police Exam Solutions via email info@policeexamsolutions.com or hardcopy. Your application package must be received at least five (5) business days prior to the registration deadline. Once a review of your eligibility is complete, you will receive an email of our determination. If approved, you will receive additional information regarding the next steps necessary for your registration.
Questions
PES is here to help! Police Exam Solutions is facilitating and hosting the FPD exam. Any questions regarding the exam process will be handled by Police Exam Solutions, LLC. You can reach us by email, info@policeexamsolutions.com or phone, 781.645.6005.

Please direct questions regarding this position to info@policeexamsolutions.com
Jobs close at 11:59 PM (Eastern) on the deadline date specified, or when the position capacity has been met, or unless otherwise specified in the announcement. If the deadline date is not specified in the announcement, the agency has sole discretion on setting the deadline and jobs may close without notice. It is the applicant's responsibility to thoroughly read and understand the deadline requirements and capacity limits as outlined by the agency.

Applicants are responsible for checking their email and logging into their PoliceApp, PublicSafetyApp, FireFighterApp or EmployementApp account to monitor for emails, scheduling and process updates.